The agencies referenced by the Center Expo Congrès are headed by passionate, concerned and professional personalities, offering innovative incentive programs linked to the landscapes surrounding Mandelieu.
BLACK TENDER EVENTS.
Emilie Gilardo is a female captain at the helm of Black Tenders Events who knew how to take the good laughs to become the essential service provider on the Côte d'Azur, also exporting her services to the Atlantic coast.
Its fleet now reaches 8 identical semi-rigids responding to numerous requests for transfers and privatizations, for individuals or professionals. Black Tenders Events has built its reputation on the quality of its services, its versatility and its perfectly maintained boats.
ENERGY BALL.
Guillaume Lieuthier has surrounded himself with a team of passionate, adventurous and imaginative people. Their gimmicks? CORPORATE SOCIAL RESPONSABILITY and PETANQUE!
What guides them: giving meaning to their team buildings by adding a charitable dimension. Encourage and develop relationships between team members while carrying out useful social and charitable action.
The Agency Energy Ball also offers Méhari rides. The opportunity to discover the surroundings, mimosa side in winter or fully in French Riviera mode throughout the year. A fleet of more than 20 vehicles with or without driver.
THE BOULISTERIE.
First concept of ephemeral petanque entertainment indoors and outdoors. Installation of ephemeral pétanque courts throughout France and in… Los Angeles.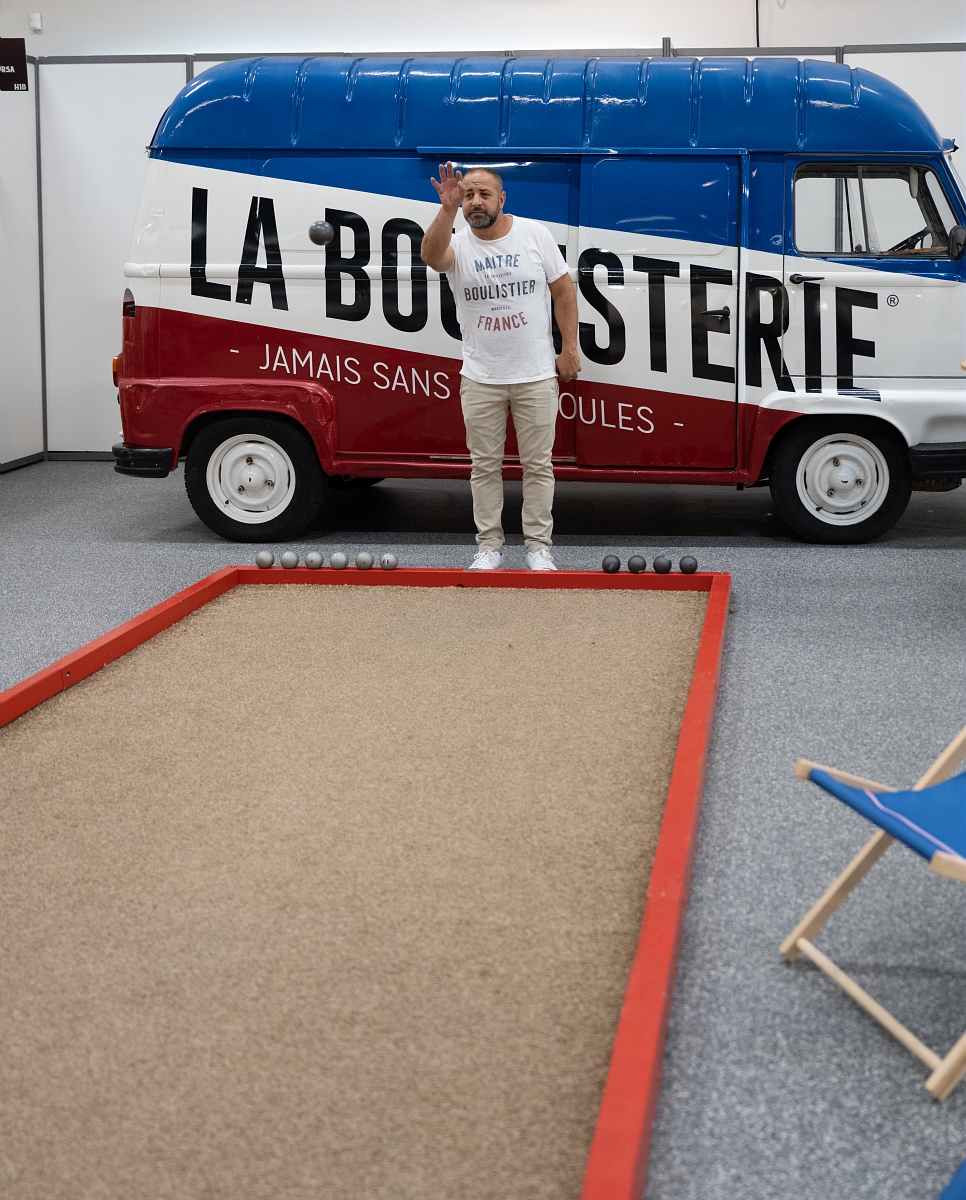 MADE IN COTE D'AZUR.
Marie-Christine Couette, sparkling and rigorous Director, accompanied by her professional team with overflowing energy, has 30 years of know-how in the world of events!
CREATION AND CUSTOMIZATION OF TEAMBUILDING: adventure games, cinema, rallies, sports and activities with Social and Environmental Responsibility,
ACCOMPANIMENT OF SEMINARS: transfers, search for original places…
ANIMATIONS OF EVENTS AND EVENINGS: artists, decoration, lighting...
Agency Made In French Riviera offers a "Planet Rescue". Team building related to sustainable development, the preservation of fauna, flora and attached to global warming in partnership with the National Office of Forests. Activity that can be carried out in the heart of the green spaces of Mandelieu and whose eco-citizen actions make it possible to reconstitute a fresco developing the values ​​of clean energies. Between reflection and team cohesion.
ON THE WATER.
The company Along the Water offers a fleet of 8 electric boats – without a license – to criss-cross the Siagne. The maximum capacity is 40 people on boats that range from 4 to 9 passengers.
MEHARIVIERA.