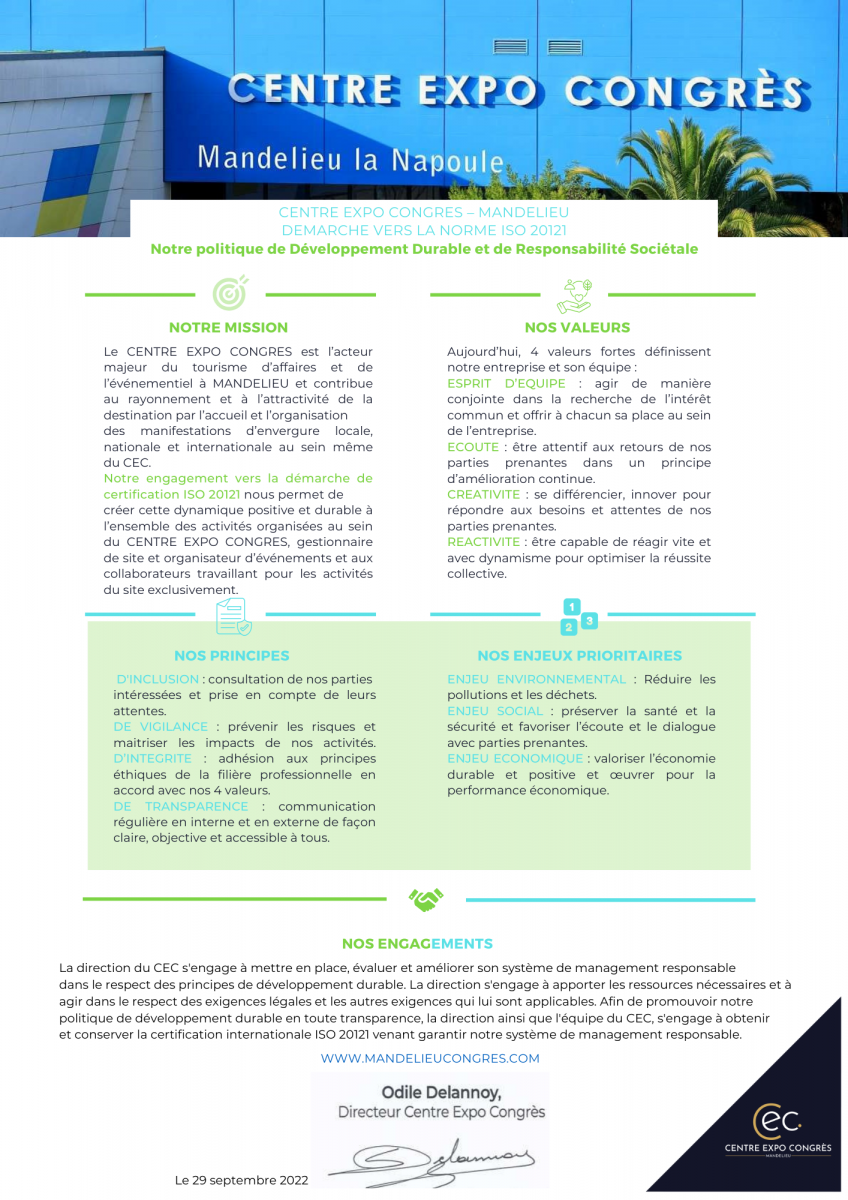 Labels from the Mandelieu-La Napoule Tourist and Congress Office.
Tourism & disability: The Mandelieu Convention and Visitors Bureau has obtained the Label for the 4 disabilities: motor, visual, auditory and mental.
Tourism Quality Mark: The Tourist and Convention Bureau has obtained the Quality Tourism Mark for the activities it manages within the Center Expo Congrès.
SafeGuard: The Center Expo Congrès is labeled SafeGuard since march 2022
In progress: The Center Expo Congrès is in the process of certification ISO 20121.